Explore & Discover Sri Lanka
Sri Lanka boasts some amazing excursions and experiences to compliment your stay at Claughton House. From water sports to ancient temples, everything can be found a short drive away from the villa. Please see below for our recommendations. Our management company, Eden Villas in Sri Lanka have a dedicated concierge service who can arrange all experiences and excursions.
Water Sports
Surfing: There are many surf breaks along the South Coast and for beginners the nearest to Claughton House is in Hiriketiya – about 10 minutes by vehicle. It is also possible to arrange an instructor to meet you at villa although we often find that meeting at Hiriketiya is best for the first day.
Scuba Diving & Snorkelling: There're PADI qualified dive schools close by in Dickwella, and the coast offers some interesting bays and reefs to explore. See below for our sailing excursions, many of which include snorkelling.
Whale Watching: The whale watching season (October – April) is an outstanding opportunity to see a blue and sperm whale as well as orcas alongside dolphins and sea turtles. Please be aware you will only see them if they decide to show themselves but if they do then this is a magical experience for all ages.
Wildlife & Safari
Claughton House is located within easy distance of some magnificent game & wildlife parks. Yala is a wonderful experience and at the top of most peoples to do list when visiting Sri Lanka. Leopards, Elephants, Sloth Bears and Buffalo are the big 4 as well as a plethora of birds, reptiles and other animals. Udawalawe National Park's main focus is on Elephants, the safari will end at the large reservoir and with the old trees of the forest creates a surreal but magical landscape. The best spot for birding is Bundala National Park with 197 species and a large flock of Greater Flamingo's.
Temples & Ancient Sites
The area around Claughton House has some ancient temples and historical sites to explore within easy day trip. For instance Mulkiligara Temple is a smaller version of the upcountry Dambulla and receives considerably less tourists. It consists of 7 cave temples and rises up 676 feet with a stunning view over the canopy at the top.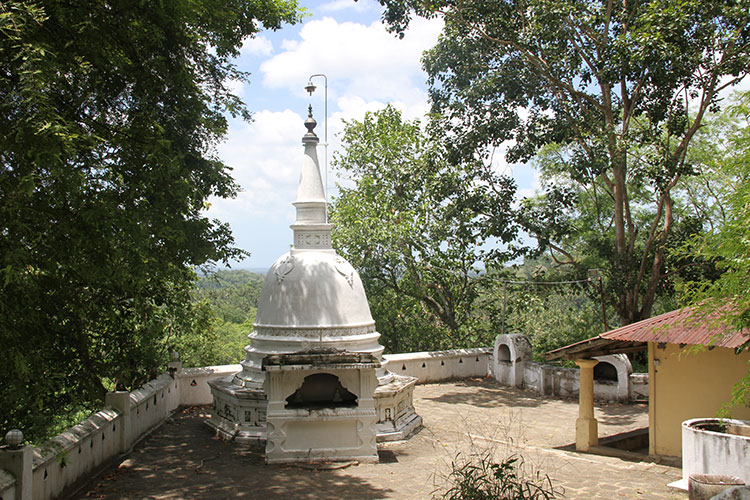 Galle Fort
As the suntan and read books pile up the desire just occasionally for some retail therapy becomes strong. A day trip to the UNESCO world heritage site and shopping mecca of Galle Fort is a fun and worthy experience. Gems, fashion, gifts, spa scents, books and hand loom mingle with 5 star hotels and restaurants to provide the perfect 'man chair' whilst the girls shop.